Map of the Chestnut Ridge area
The yellow highlighted area below represents the "Ridge" area. Please contact me if you feel other areas should be included.
Also see: Cemetery Map or 1807 Surveyor's Districts or
Civil Districts:Lincoln County-1830 Lincoln County-1870
To view close-up maps of specific areas of the ridge, follow this link!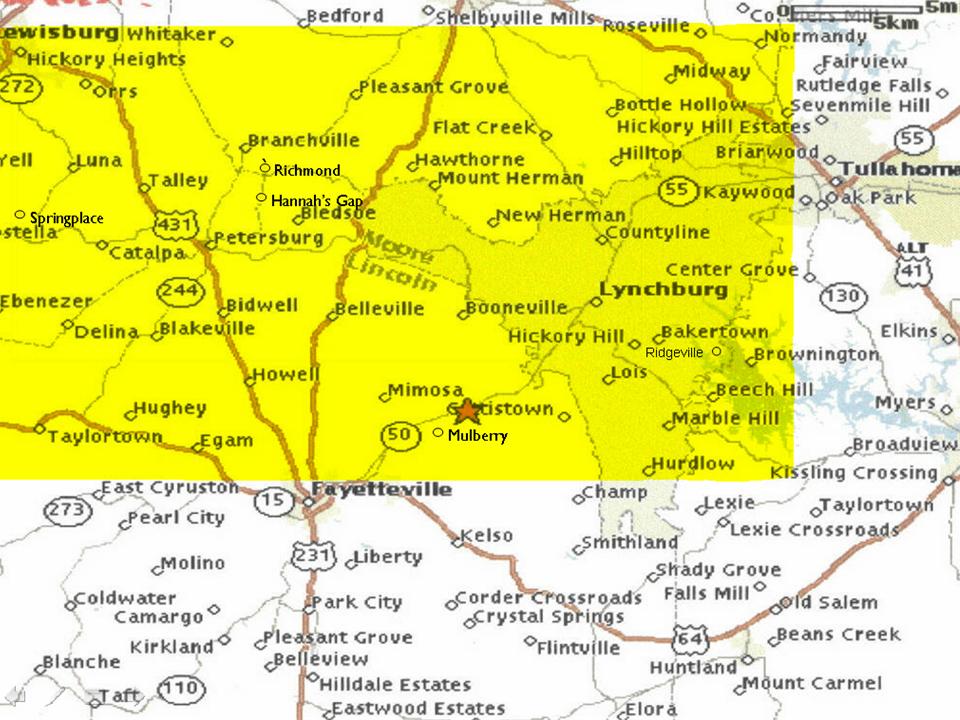 You can purchase from the Chamber of Commerce a very good modern map with the cemeteries on it. It also has major roads, some not so major, rivers, creeks and hollows and towns such as Boonshill, Petersburg, Boonsville etc. On the reverse side is a detailed street map of Fayetteville. Write to.
Fayetteville-Lincoln CO. Chamber of Commerce
P. O. Box 515
Fayetteville, TN. 37334
Cost is $3.00 ($2.00 for map $1.00 for postage, etc.)
Our thanks to: Julia (Wright) Molitz for this information.


If you find this map hard to read try saving it as a picture to a floppy (right clickthen save as)
then print it out on a full-sized sheet.